OTV (Chelyabinsk) online - Television live
The channel's latest videos
Попов: о выходе в Суперлигу, Кубке Гагарина и завершении карьеры
Тик-толк. Анна Егоян о феминизме, Курбане Омарове и замужестве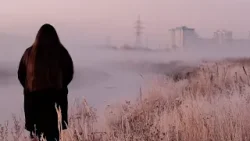 Бить нельзя любить. Специальный репортаж о домашнем насилии
Наследие. Что останется после?
Ими гордится Южный Урал. «Ариэль» навсегда
Load more
OTV (Chelyabinsk) Live Stream
"OTV" is the only regional TV channel in the Chelyabinsk Region. It was created as the media of the Chelyabinsk Region Government, independent from the Moscow broadcasters.
We have accurate and detailed information about the events of Chelyabinsk and the Chelyabinsk region. As well as the most relevant and unbiased news.
Chelyabinsk regional channel. Started broadcasting November 6, 2003, under the name "Regional Channel". On August 22, 2005, the channel changed its name to "OTV". It is one of the two Chelyabinsk channels, along with Vostochny Express, which broadcasts on two TVKs at once. It started broadcasting on 34 TVK. In September 2016, it switched to HD broadcasting. By the decision of the Federal Competition Commission for TV and Radio Broadcasting of February 8, 2017, the channel was chosen as the mandatory publicly available regional TV channel of the Chelyabinsk Region.
OTV (Chelyabinsk) Watch Live Streaming now online