PMC TV online - Television live
The channel's latest videos
Mohsen Abbasi - Kare Khodesho Kard | PMC Original
MrParham - Dari Miri | PMC Original
Iwin - February 2 | PMC Original
Yasin Torki - 2 Nafari | PMC Original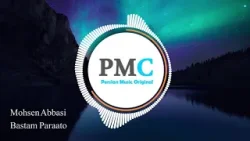 Mohsen Abbasi - Bastam Paraato | PMC Original
Load more
PMC TV Live Stream
Watch PMC TV live stream and enjoy your favorite programs online. Tune in to PMC TV and experience the best of television entertainment right at your fingertips.
PMC is undoubtedly the number one destination for Persian music videos, live performances, and interviews with today's hottest celebrities. With its exceptional standards and commitment to bringing the latest releases to its viewers, PMC has been entertaining Persian music enthusiasts for over a decade since its launch in 2003.

What sets PMC apart from other channels is its unwavering dedication to showcasing the talent of both ex-pat Iranian singers and those based in Iran. By doing so, PMC provides a platform for a diverse range of artists, ensuring that viewers are exposed to a wide variety of musical styles and genres. Whether you're a fan of traditional Persian music, contemporary pop, or even Arabic, Kurdish, and Turkish hits, PMC has got you covered.

One of the key reasons for PMC's immense popularity is its availability across multiple regions. Not only is the channel widely viewed in Iran, but it also has a significant viewership in Europe, the Middle East, Central Asia, and Northern Africa. This is made possible through its free-to-air satellite transmission, which allows viewers to access the channel without any subscription fees or limitations. PMC understands the importance of reaching a global audience, and its commitment to providing free access to its content has undoubtedly contributed to its success.

Moreover, PMC has also embraced the digital age by offering a live stream option, allowing viewers to watch television online. This feature has further expanded its reach and accessibility, enabling fans from all over the world to tune in and enjoy their favorite music videos, live performances, and celebrity interviews in real-time. This flexibility ensures that viewers can enjoy PMC's content at their convenience, regardless of their geographical location or time zone.

PMC's dedication to excellence is evident in the quality of its programming. The channel consistently delivers high-quality music videos, capturing the essence of each artist's vision. Its live performances showcase the raw talent and energy of the performers, creating an immersive experience for viewers. Additionally, PMC's interviews with today's hottest celebrities provide an intimate glimpse into their lives and careers, offering a deeper understanding and connection for fans.

In conclusion, PMC's status as the number one destination for Persian music videos, live performances, and interviews is well-deserved. With its commitment to the highest standards and the latest releases, PMC has captivated audiences for over a decade. Its availability via free-to-air satellite and live stream options has further solidified its position as a global leader in Persian music entertainment. Whether you're a fan of Persian, Arabic, Kurdish, or Turkish music, PMC is the ultimate destination to indulge in the vibrant and diverse world of Persian music.
PMC TV Watch Live Streaming now online