QVC online - Television live

United States
/
Shopping
The channel's latest videos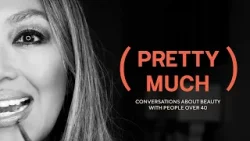 Mally Roncal | (PRETTY MUCH) Conversations About Beauty Over 40
Getting Real with KJ Miller
Countdown to Christmas | Courtney Khondabi
Kitchen Hacks | Mary DeAngelis
Laura Geller | (PRETTY MUCH) Conversations About Beauty Over 40
Load more
QVC Live Stream
Experience the ultimate shopping destination with QVC! Discover the latest trends, products, and deals through their live stream. Watch television online and shop from the comfort of your home with QVC's interactive shopping experience.

QVC, short for "Quality, Value, Convenience," is not just another television channel; it is a revolutionary concept that has redefined the way people shop. Since its inception, QVC has been committed to providing an immersive and interactive shopping experience that combines entertainment and retail therapy. As one of the world's largest multimedia retailers, QVC has established itself as a global leader in e-commerce, offering an extensive range of products from fashion and beauty to home essentials and electronics.

At the heart of QVC's success lies its unique approach to shopping. The channel enables viewers to watch television online and make purchases in real-time, all from the comfort of their homes. With QVC's live stream feature, shopping has never been more convenient. Gone are the days of rushing to the mall or waiting in long queues; QVC brings the mall directly to your living room. Sit back, relax, and browse through a diverse array of products, expertly showcased by enthusiastic hosts who make the shopping experience engaging and enjoyable.

One of the key highlights of QVC's programming is its dynamic lineup of shows. These shows feature product demonstrations, customer reviews, and in-depth insights into the latest trends, ensuring that viewers are well-informed before making a purchase. Each product is thoughtfully curated, and the hosts' genuine enthusiasm and passion make it easy for viewers to connect with the items they love. Whether it's the latest fashion collection, cutting-edge gadgets, or home decor inspirations, QVC has something to cater to every interest and lifestyle.

QVC's dedication to quality is evident not just in the products they offer but also in the brands they partner with. Renowned brands and emerging designers alike feature on QVC, showcasing their best offerings to a vast and diverse audience. This commitment to delivering value has earned QVC a loyal customer base, who not only return for the fantastic deals but also for the delightful shopping experience.

Moreover, QVC stands out as a platform that celebrates diversity and inclusivity. The channel collaborates with various brands that prioritize ethical sourcing and sustainability, ensuring that shoppers have access to products that align with their values. Additionally, QVC's interactive format encourages engagement with viewers, fostering a sense of community and shared experiences.

The success of QVC can be attributed to its ability to adapt to the evolving needs and preferences of its audience. In recent years, the channel has expanded its presence to digital platforms, allowing viewers to shop online via QVC's website and mobile app. This seamless integration of traditional television shopping and modern e-commerce has further enhanced the overall shopping experience.

As a pioneer in the television shopping industry, QVC continues to set new standards for interactive retail. With its live stream feature and an extensive array of products, QVC has become a beloved shopping destination for millions of viewers worldwide. Beyond just a channel, QVC is a lifestyle brand that embodies the joy of shopping and the thrill of finding the perfect item. So whether you're a seasoned shopper or a first-time buyer, QVC welcomes you to join their shopping extravaganza and experience the magic of shopping with Quality, Value, and Convenience at your fingertips. Happy shopping!
QVC Watch Live Streaming now online