MMC RTV online - Television live
The channel's latest videos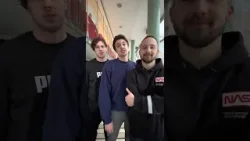 KLINCI
8. marec: dan žensk ali dan žena?
Instaketa: Kdo so gaserji?
Kavč talk: Nik Erik Neubauer in Lucija Rosc
Avtoportret: 59 sekund z Uršo Rupnik
Load more
MMC RTV Live Stream
MMC RTV Slovenia offers a wide range of users video, audio, image and text content. Up-to-date news, interactive applications, modern online services, friendly structure and design, place the portal among the leaders in terms of innovation and credibility.
MMC RTV Watch Live Streaming now online