TV Trwam online - Television live
The channel's latest videos
Odc 22. Wierzyć
Odc 27. Modlić się - dlaczego?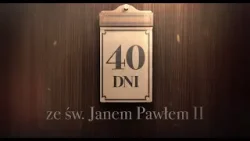 Odc 26. Modlitwa - ufność bez lęku.
Odc 25. Wierzyć - jaki z tego pożytek?
Odc 24. Nie lękajcie się
Load more
TV Trwam Live Stream
Watch TV online and live streaming channel Television Trwam. Polish educational, guiding and religious, Catholic-national station, based in Torun. Receive important content related to faith and culture, thanks to the Lux Veritatis Foundation.

Television Trwam is an important player in the Polish media landscape, known for its educational, guiding and religious nature. The station is based in the charming city of Torun, and is owned by the Lux Veritatis Foundation, based in Warsaw.

Since its inception, Television Trwam has won a loyal audience that appreciates the unique nature of its programs and the mission the station pursues. The channel combines Catholic and national content, focusing on promoting Christian values and Polish identity.

As an educational station, Television Trwam offers a wide range of programs on religious, cultural and social issues. Viewers can explore issues related to faith, Polish history, as well as enjoy interesting educational materials.

Guide station Telewizja Trwam makes an effort to show the diversity of the country, presenting the beauty of Polish cities and regions and encouraging people to discover their charms. The programs meet the expectations of people who appreciate traveling, sightseeing and discovering new places.

The religious dimension of the channel is vital to its mission. Trwam TV provides programs that help deepen faith, understand spiritual values and reflectively look at reality. Mass broadcasts and pastoral programs are an important part of the station's frame.

Trwam Television is constantly growing, expanding its program offerings and reaching a wider audience. The station has television studios in various locations, including Torun, Warsaw, Lublin, Chicago and Toronto, which enables comprehensive preparation and production of programs.

The channel is available to viewers by terrestrial and satellite means via the Astra satellite, ensuring its wide reach to audiences at home and abroad.

Television Trwam is a significant player in the Polish media landscape, offering valuable and diverse content for those interested in faith, culture and Polish heritage. The station not only informs, but also inspires and engages viewers in interesting journeys through the world of values and spirituality.
TV Trwam Watch Live Streaming now online