Mədəniyyət TV online - Television live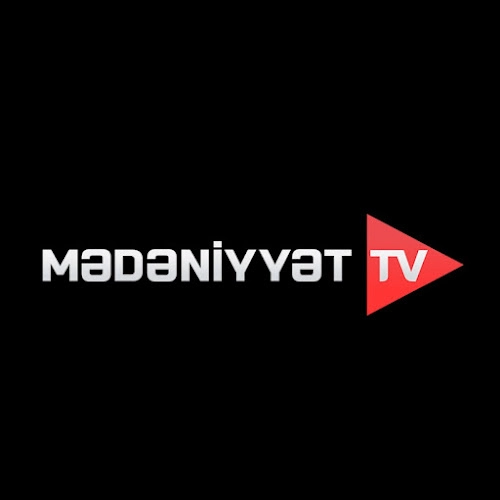 Azerbaijan
/
General
The channel's latest videos
"Bakı Payızının gündəlikləri" - müsabiqə iştirakçılarını bizimlə tanıyın!
Düzgün qidalanmanın əhəmiyyəti
Balıqqulağı kolleksiyasından ibarət kiçik muzey
Məzuniyyətdən sonra işə adaptasiya olmağın yolları
Piyadalar və sürücülər nələrə diqqət etməlidir?
Load more
Mədəniyyət TV Live Stream
Watch Mədəniyyət TV live stream and experience the best of cultural content online. Tune in to this captivating TV channel and watch television online to enjoy a diverse range of cultural programs and enrich your knowledge of arts, music, literature, and more.
Mədəniyyət Televiziyası (Culture Television) is a prominent TV channel operating under the Azerbaijan Television and Radio Broadcasting Closed Joint Stock Company (AzTV). Since its inception on February 14, 2011, at 20:30, the channel has been dedicated to showcasing the rich cultural heritage of Azerbaijan to the world and introducing global cultural treasures to the Azerbaijani audience.

One of the primary objectives of the "Culture" channel is to promote and preserve Azerbaijani culture by broadcasting various programs that highlight the country's traditions, arts, music, literature, and history. By doing so, the channel aims to foster a sense of national pride and appreciation for the diverse cultural heritage that Azerbaijan possesses.

Moreover, the "Culture" channel plays a significant role in promoting cultural exchange between Azerbaijan and the rest of the world. Through its programming, the channel introduces international cultural pearls to the Azerbaijani audience, allowing them to experience and appreciate different artistic expressions from around the globe. This exposure to diverse cultures not only enriches the viewers' knowledge but also promotes cross-cultural understanding and harmony.

The exclusive right to broadcast all projects related to culture is a testament to the channel's commitment to showcasing the best that Azerbaijani culture has to offer. From traditional music and dance performances to exhibitions featuring local artists and craftsmen, the "Culture" channel provides a platform for talented individuals to showcase their work and contribute to the cultural landscape of Azerbaijan.

In the digital age, where live streaming and watching television online have become increasingly popular, Mədəniyyət Televiziyası has adapted to the changing media landscape. The channel offers a live stream of its programming, allowing viewers from around the world to tune in and experience the richness of Azerbaijani culture in real-time. This accessibility ensures that the channel's message reaches a global audience, fostering cultural exchange and appreciation beyond geographical boundaries.

Mədəniyyət Televiziyası has undoubtedly made significant contributions to the promotion and preservation of Azerbaijani culture. By showcasing the country's cultural heritage and introducing international cultural gems, the channel plays a crucial role in bridging cultural gaps and fostering mutual understanding. Through its dedication to broadcasting all projects related to culture, the channel continues to be a beacon of cultural enlightenment in Azerbaijan and beyond.
Mədəniyyət TV Watch Live Streaming now online