Tweede Kamer TV online - Television live

Netherlands
/
Politic Tv
The channel's latest videos
Kamervoorzitter ARIB Vs Krol: Dit soort filmpjes zijn een schande voor het kabinet! | 2de Kamer |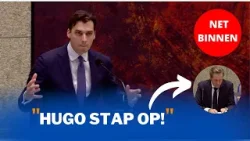 TERUGKIJKEN: We hebben een andere minister van Volksgezondheid nodig! | Baudet v Hugo | Debat |
TERUGKIJKEN: van Haga over medicatie tegen het coronavirus! | Oordeel zelf! |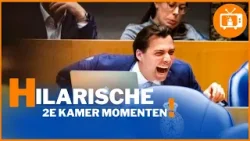 De Grappigste en meest Hilarische Tweede Kamer momenten! | Compilatie #1 | 2e kamer humor |
Wilders: Er is geen enkel bewijs voor de effectiviteit van de avondklok! | Tweede Kamer |
Load more
Tweede Kamer TV Live Stream
Watch live television online now with Lower House TV! Follow political debates and decision-making in the Dutch House of Representatives through our free live TV stream. Welcome to Tweede Kamer TV: Keep up to date with the most important social developments.

In a time when social developments follow each other in rapid succession, it can be difficult to keep up with everything. Fortunately, there's now a solution: welcome to Lower House TV! This unique TV channel ensures that you no longer have to miss anything and are always informed about the most important daily events.

Whether it's the latest updates on the corona crisis, the curfew, various riots, vaccinations or the discussion surrounding easements; Tweede Kamer TV offers you a live TV stream for free, so you can watch television online anytime and anywhere and not miss a single important debate.

One of the most valuable aspects of Tweede Kamer TV is the live subtitles of various debates in the House of Representatives. This allows viewers to follow the debates even if they have difficulty hearing the speakers or if they do not have full command of the Dutch language. It is an inclusive approach that ensures everyone has access to the political discussions that shape our country.

In addition, Oral Question Time is also subtitled live on a weekly basis. This is an important time for MPs to question the government on current topics and issues facing society. Subtitling this Question Time live makes the information accessible to a wide audience and increases involvement in the political process.

But that's not all! Important debates, both plenary and committee debates, are also broadcast live on Lower House TV. This allows viewers to directly witness the political discussions and decision-making that shape our country. Whether it is debating the budget, dealing with new legislation or discussing pressing social issues; you can follow it all on Lower House TV.

The fact that you can watch television online and the live TV stream is available for free makes it even easier to stay involved in politics. You can follow the debates from your computer, tablet or smartphone, wherever and whenever it suits you. This way, you will never miss an important discussion or decision.
Tweede Kamer TV Watch Live Streaming now online