CBS TV online - Television live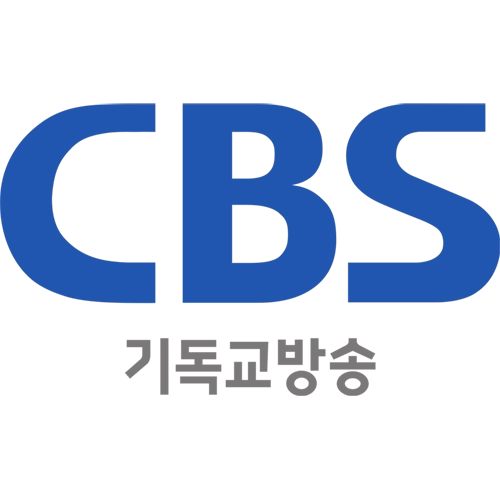 South Korea
/
Religious
The channel's latest videos
성령의 능력을 체험하는 서부교회 |맛나는 교회 4회
사랑하는 동기 지선이를 떠나보내며 │개그우먼 장효인 간증 2 │ 새롭게 하소서
아빠는 한량, 엄마는 가출, 외롭고 서글펐던 나의 어린시절 │이주희 집사 간증 │ 새롭게 하소서
내 마음 드려요|아가파오워십 임지수
인생의 전부였던 엄마가 떠나고 삶의 의욕을 잃어버린 딸의 이야기 │개그우먼 장효인 간증 │ 새롭게 하소서
Load more
CBS TV Live Stream
Watch CBS TV live stream and enjoy your favorite shows and news online. Stay connected with the latest updates and never miss a moment with CBS TV's online television streaming service.
Christian Broadcasting System (CBS) is a renowned South Korean religious broadcasting system that caters to the needs of Christians. The channel offers both radio and television programs, making it a comprehensive platform for believers to connect and engage with their faith. With a rich history dating back to December 15, 1954, when it first started as a radio station with the call sign 'HLKY,' CBS has played a significant role in establishing a civil religious network in Korea.

In recent years, CBS has embraced modern technology to expand its reach and provide a more convenient viewing experience for its audience. With the introduction of live streaming and the ability to watch television online, CBS has made it easier for people to access their content anytime, anywhere.

The advent of live streaming has revolutionized the way people consume media. CBS recognized the growing trend and harnessed the power of this technology to ensure that its viewers could stay connected to their faith even when they were unable to attend church physically. Through live streaming, CBS offers real-time broadcasts of religious services, sermons, and other spiritual programs. This feature allows viewers to participate in worship and receive spiritual guidance from the comfort of their own homes.

The option to watch television online has further enhanced the accessibility of CBS's content. By providing an online platform, CBS has made it possible for viewers to catch up on missed programs or revisit their favorite shows at their convenience. This flexibility is particularly beneficial for individuals with busy schedules or those who live in remote areas where access to traditional broadcasting may be limited.

CBS has a strong reputation for its contributions to various aspects of society. From the 1960s to the 1980s, the broadcasting system played a crucial role in promoting human rights, advocating for the democratization of the economy, and standing against political dictatorship. CBS's commitment to these causes earned it immense respect and admiration from the public.

Through its radio and television programming, CBS has consistently provided a platform for open dialogue, addressing social issues, and promoting unity among Christians. The channel's diverse range of content covers topics such as theology, biblical teachings, inspirational stories, and discussions on current events from a Christian perspective. This comprehensive approach ensures that CBS remains relevant and engaging to its viewers.

The advent of live streaming and the ability to watch television online have undoubtedly strengthened CBS's position as a leading religious broadcasting system in South Korea. By embracing these technologies, CBS has expanded its reach, allowing its message to reach a wider audience both within the country and beyond its borders.

In conclusion, Christian Broadcasting System (CBS) has a long-standing history in South Korea, starting as a radio station in 1954 and evolving into a comprehensive religious broadcasting system.
CBS TV Watch Live Streaming now online