LLBN His Word online - Television live

United States
/
Religious
The channel's latest videos
39 Rediscover S2E07 With Pastor Miguel Mendez
34 Rediscover S2E02 With Pastor Miguel Mendez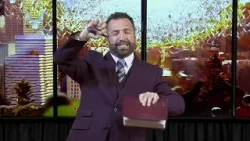 Ep:3 AdventOn with Zapata | On the Eve of Armageddon
Ep:2 AdventOn with Zapata | A Sure God in Uncertain Times Pt 2
Ep:1 AdventOn with Zapata | A Sure God in Uncertain Times
Load more
LLBN His Word Live Stream
Experience spiritual enlightenment with LLBN TV - His Word. Watch television online and enjoy live stream broadcasts featuring inspirational content, religious teachings, and programs that uplift the soul and nourish the spirit.

LLBN TV - His Word is a television channel that holds a special place in the hearts of viewers seeking spiritual enlightenment and inspiration. With its diverse range of programs, live stream broadcasts, and online accessibility, LLBN TV - His Word has become a beacon of hope and a source of religious teachings that uplift the soul and nourish the spirit.

At the core of LLBN TV - His Word's programming is a commitment to spreading the message of love, faith, and hope through inspirational content. The channel offers a variety of religious teachings, sermons, and discussions led by spiritual leaders and scholars from various denominations. Whether it's Bible studies, theological discussions, or messages of compassion, LLBN TV - His Word aims to guide viewers on their spiritual journey.

One of the channel's highlights is its live stream broadcasts of religious events and services from around the world. Viewers have the unique opportunity to be part of significant religious gatherings and ceremonies, fostering a sense of global unity among believers. With these live streams, LLBN TV - His Word enables viewers to connect with their faith on a deeper level and share in the spiritual experiences of diverse communities.

Apart from religious teachings, LLBN TV - His Word also offers programs that focus on personal growth and holistic well-being. These shows explore topics such as mental health, family dynamics, and personal development, all with the aim of helping viewers lead fulfilling and meaningful lives.

Music plays a significant role in uplifting the spirit, and LLBN TV - His Word acknowledges this with its diverse array of inspirational music programs. Viewers can enjoy gospel music, hymns, and worship sessions that serve as a source of comfort and strength during difficult times.

The channel's online accessibility allows viewers to watch television online, making LLBN TV - His Word content easily available across various devices. This convenience empowers viewers to access spiritual teachings and inspirational content at their convenience, fostering continuous spiritual growth and reflection.

LLBN TV - His Word is more than just a television channel; it is a platform for spiritual growth and a source of hope for viewers seeking enlightenment and inspiration. Through live stream broadcasts and online accessibility, the channel provides a gateway to religious teachings, meaningful discussions, and inspirational music that nurture the spirit and strengthen faith. As LLBN TV - His Word continues to illuminate hearts and minds with its uplifting content, it remains a valuable resource for viewers on their spiritual journey, inspiring them to live with love, faith, and purpose.
LLBN His Word Watch Live Streaming now online