Fox 13 Salt Lake City online - Television live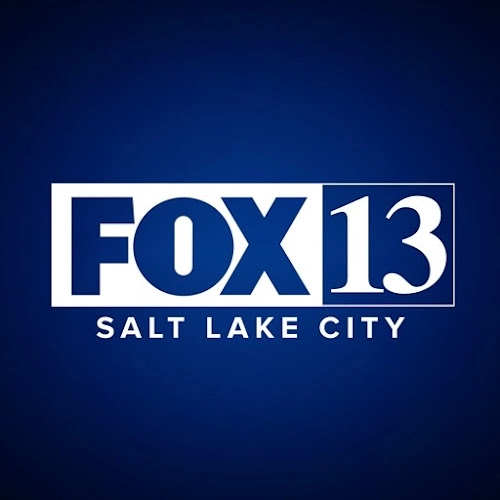 United States
/
Local TV
The channel's latest videos
Dash cam video shows 13-year-old struck on bike
Man keeps sense of humor following grizzly bear attack
Plastic bag recycling now possible in Orem
Who killed Provo jogger Isabelle Parr? Police still searching
Company settles following years of environmental violations
Load more
Fox 13 Salt Lake City Live Stream
Watch Fox 13 Salt Lake City (KSTU) live stream and enjoy your favorite television programs online. Stay up-to-date with news, weather, and local events on Utah's premier channel. Tune in now for an immersive TV experience!

Fox 13 Salt Lake City, also known as KSTU, stands tall as one of Utah's most prominent television channels. With a rich history and a commitment to delivering high-quality content, this station has become a go-to source for news, entertainment, and much more for the local community.

Since its inception, Fox 13 Salt Lake City has been dedicated to providing viewers with comprehensive and unbiased news coverage. Their team of seasoned journalists works tirelessly to keep the public informed on the latest happenings in Utah, across the United States, and around the globe. From breaking news to in-depth investigative reports, Fox 13 ensures that viewers are always in the know.

Apart from its exceptional news coverage, Fox 13 Salt Lake City boasts a diverse range of programming that caters to various interests. Sports enthusiasts can catch up on the latest scores and highlights, while entertainment buffs can enjoy an array of captivating shows and series. The channel brings together families and friends, offering something for everyone.

One of the station's most attractive features is its commitment to local content. Fox 13 Salt Lake City takes pride in supporting the community and showcasing the remarkable talents and achievements of Utah residents. Whether it's a local event, a feature on local businesses, or an inspiring human-interest story, the channel emphasizes the importance of celebrating Utah's unique identity.

In recent years, Fox 13 Salt Lake City has embraced technological advancements to reach a broader audience. With the rise of online streaming, the channel has adapted seamlessly, allowing viewers to watch their favorite shows and news broadcasts online. Through their user-friendly website and mobile apps, viewers can access live streams and on-demand content, staying connected wherever they go.

The channel's success also lies in its dedication to excellence and innovation. With state-of-the-art studios and cutting-edge equipment, Fox 13 continues to raise the bar in broadcasting standards. This commitment to quality has earned them numerous accolades and recognition within the industry.

Fox 13 Salt Lake City's role in the community extends beyond the screen. The station actively engages in charitable initiatives and partners with local organizations to make a positive impact on society. Their involvement in various social causes highlights their dedication to making Utah a better place for everyone.

Moreover, the station has a strong online presence, leveraging social media platforms to interact with viewers and keep them engaged. By fostering an active online community, Fox 13 Salt Lake City encourages audience participation and feedback, ensuring that their programming resonates with the viewers' preferences.

Fox 13 Salt Lake City (KSTU) has established itself as a powerhouse in Utah's television landscape. With its reliable news coverage, diverse programming, and community-focused approach, the channel continues to be a trusted source of information and entertainment for audiences of all ages. As technology evolves, Fox 13 remains at the forefront, offering live streams and online accessibility, proving that they are indeed the gateway to Utah's television experience.
Fox 13 Salt Lake City Watch Live Streaming now online