Lucania TV online - Television live
The channel's latest videos
CONFERENZA ENERGIA E AMBIENTE CENTRO ENEA ROTONDELLA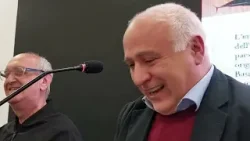 CULTURA DELL'UVA E DEL VINO VINO 01 BASE
INDOVINA CHI VIENE A PRANZO ING VINCENZO CIANI COMANDANTE VIGILI DEL FUOCO PZ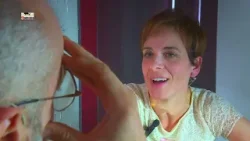 INDOVINA CHI VIENE A PRANZO M ZACCAGNINO GIORNALISTA SCRITTRICE
INDOVINA CHI VIENE A PRANZO DOTI D'AURIA CANTANTI
Load more
Lucania TV Live Stream
Discover Lucania TV live and watch television online for free. Our channel offers you a wide range of programs and content to give you a unique television experience. Enter the world of Lucania TV and be won over by the quality of our content.
Lucania TV - the window on Basilicata.

Lucania TV is the Lucanian TV station that offers a window on Basilicata, broadcasting on digital terrestrial channel 190 and streaming on the website www.lucania.tv.it. This channel is a reference point for Lucanians and anyone interested in learning about this beautiful region of southern Italy.

One of Lucania TV's main features is its ability to offer comprehensive coverage of events and news of local interest. Thanks to live coverage, viewers can stay up-to-date on what is happening in Basilicata, no matter where they are. This is especially useful for those who live far from the region and wish to stay connected to their homeland.

Another interesting aspect of Lucania TV is the ability to watch television online for free. This means that viewers can access the station's content anytime and anywhere by simply logging on to the website. This convenience allows people to watch their favorite programs even when they are traveling or outside their homes.

Lucania TV offers a wide range of content from cultural and artistic events to shows and local traditions. There is no shortage of events, offering viewers the chance to virtually attend concerts, exhibitions and other events taking place in Basilicata. This is especially appreciated by those who cannot be there in person but still wish to enjoy these cultural experiences.

Music and folklore are also featured on Lucania TV. Thanks to its network of collaborators and its focus on tradition, the station offers a space dedicated to traditional Lucanian music and folk dances. This makes it possible to preserve and promote the cultural richness of the region, offering the public a comprehensive overview of its traditions.

In addition to cultural aspects, Lucania TV also offers practical information, such as the weather and the spectacular landscapes of Basilicata.



Lucania TV Watch Live Streaming now online