Parnian TV online - Television live
The channel's latest videos
Journey to the land of Maple فیلم مستند سفر به سرزمین افرا - معرفی حمل و نقل عمومی مونترال
مستند سفر به سرزمين افرا - قسمت اول
تیزر قسمت اول مستند سفر به سرزمین افرا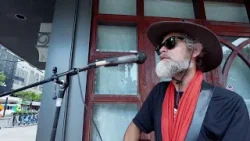 مستند سفر به سرزمین افرا- قسمت دوم
Journey to the land of Maple - Part 1
Load more
Parnian TV Live Stream
Parnian TV is a private and independent media outlet from Canada to the world. With the largest Farsi news media program in Canada, Parnian TV is the first member of a family of television channels to be created in the future for audiences from other communities and in other languages.
Parnian TV is available worldwide, online, on live streaming platforms and on social media.
Parnian TV will soon be available on cable and satellite channels.
Parnian TV Watch Live Streaming now online